Uriah Heep – The Magician's Podcast
Also available on:  iTunes/Apple Podcasts – Stitcher – Spotify – iHeartRadio – Tune-in + Alexa  Podbean – Deezer – ListenNotes – Amazon Podcasts – Pandora – Google Podcasts
Also available on Overcast – Pocketcast – Castro – Cashbox
New album coming January 27th, 2023 called Chaos and Colours.  You can check out the first single, Save Me Tonight, right now!  Yes, I will cover the new album on the show shortly after the release date.
Save Me Tonight – Official Video
Let's get Uriah Heep induced into the Rock and Roll Hall of fame! Link 
Elke's Uriah Heep Song Picture!  Click on the thumbnail below.
Want to get a personalized greeting from the band or send one to someone else?  Check them out on Cameo!
For individual band member interviews, click here
Official Stores:
Uriah Heep Official Tour Store
Uriah Heep Official Specialty Merchandise Store
BMG Uriah Heep Music Store
Now available from BMG Records!!!!  Every Day Rocks!  A special new boxed set.  The first 7 albums on picture disc, 7 t-shirts, a wall calendar and more!
Unboxing video – watch it here!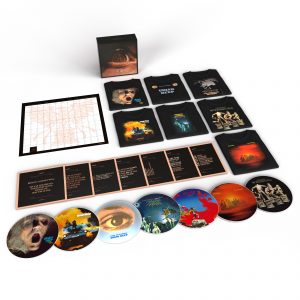 Also available from BMG Records is the Choices Boxed Set!   For those that got the 50th Anniversary boxed set, this is a great supplement and for those who weren't able to get a copy, this is your chance to have the music chosen by Mick Box, Ken Hensley, Paul Newton, Lee Kerslake and (Exclusive to this boxed set) Phil Lanzon and Bernie Shaw.
The Official Uriah Heep YouTube Channel here
https://www.youtube.com/c/uriahheepofficialvideo/featured
Mick Box:
https://www.mick-box.net/
Phil Lanzon:
Books :
The Evil With A Thousand Faces trilogy – Pegasus
Book 1 – Curse of the Mudchalk Devil – Pegasus – US – UK
Book 2 – Snowdrop Diamonds – Pegasus – US – UK
Book 3 – Cask of the Alchemists – Pegasus – Amazon: US – UK (Coming March 31st, 2022)
Albums:
If You Think I'm Crazy – iTunes – Amazon
Russell Gilbrook:
Davey Rimmer:
Bob Daisley:
Book – For Fact's Sake
Amazon UK – Amazon US – Amazon Canada
Season 1 – …Very 'Eavy …Very 'Umble
Season 5 – The Magician's Birthday
Season 25 – Additional Bonus Tracks
Season 28 – Spice – The Lansdowne Tapes
Season 29 – ??? (Coming in January)
Season 30 – Chaos And Colours (Album release date 1-27-2023)
The first and only Uriah Heep Podcast and it is endorsed by the band!  Every episode, I will dive into another album released song or bonus track and there are plenty of them!  New episodes will be released every Monday, Tuesday, Thursday and Friday.
Email – UriahHeepPodcast@gmail.com
Please consider supporting the show:
Subscribe to the mailing list!  Mailing List
Thanks to:
My fantastic logo designer Scott Ladzinski
Patreon – Instagram – Facebook – Deviant Art
Audionamix – I will not do a podcast without IDC (Instant Dialog Cleaner)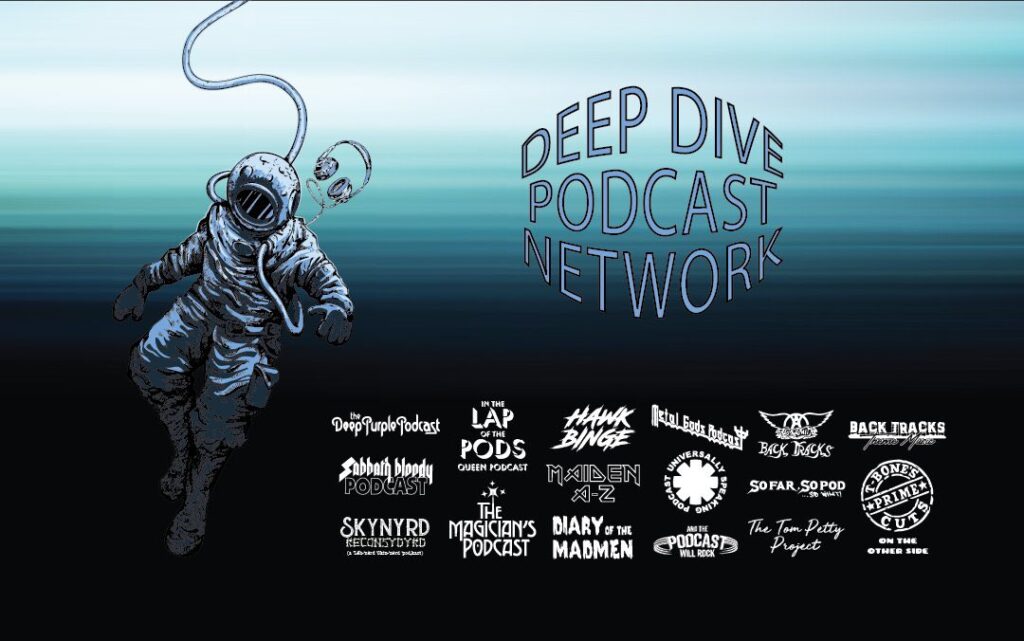 Honored to be part of the Deep Dive Podcast Network.  Check out our other podcasts.
Nate and John at the Deep Purple Podcast
The Simple Man at Skynnred Reconsydrd Podcast
Terry T-Bone Mathley at TBone's Prime Cuts… On The Other Side
Rhy at the Sabbath Bloody Podcast
Paul, Joe and David at the In The Lap of the Pods  (Queen)
Andy and Matt at Hawkbinge  (Hawkwind)
Eric and Jonathan at Maiden A-Z
Daniel and Josh at Diary of the Madmen – The Ultimate Ozzy Podcast
Ben and Sam at Universally Speaking: The Red Hot Chili Peppers Podcast
George and Hattie at the Judas PriestCast
Mark and Corey at And The Podcast Will Rock  (Van Halen)
John, Corey and Scott at Back Tracks: Aerosmith Revisited
John and Corey at Back Tracks: Theme Music
Clay and Rhy at North By South Podcast
Greg and Jonatan So Far… So Pod… So What?
Kevin at The Tom Petty Project
Quinn at …And Volume For All
Sav, Nick, John and Mark at Rock Roulette Podcast
Also check out:
Brandon at Metallicast
History on Deep Purple and ELP and much more!
https://gottahearemall.com/
Louder with Ace
Stitcher here (https://www.stitcher.com/show/ace-the-music-man)
Or YouTube here (https://www.youtube.com/channel/UCszH87xfnXp-MfZNsUSFjtg)