This series is written from an omniscient perspective.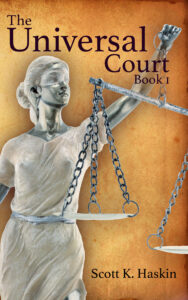 The Universal Court: Book 1
Release Date 11-22-2022
Michelle and Phillip Hicks had no idea their divorce would become a landmark case. With the Law of Attraction dividing the nation, the US Government has decided settle the debate once and for all by judging their divorce with a whole new set of rules.
Overnight, Michelle and Phillip, and their daughter, are thrust into the nation's attention–and not all of it is good. While their attorneys are certain they can each win their case, Michelle and Phillip are not as they are forced to dive deep within themselves for answers.  Little do they know, the very courthouse the trial is set to take place in poses a threat to everyone in the building.
Then a mysterious man appears from out of town. Who is he, and why does he mean them harm? Will he succeed in bringing the case to a halt no matter how many lives he has to take to do it?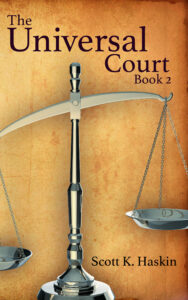 The Universal Court: Book 2
Release Date 12-27-2022
Michelle and Phillip do their best to open the depths of their lives together as the first test case of The Universal Court continues.  With the eyes of the world upon them, they feel the pressure coming from every direction.
As the process carries on, so does the discrimination at Stephanie's elementary school.  Michelle tries everything she can think of to show the district they need to step in, but they are not convinced.  With Phillip's full support, she takes action.  Will this horrifying situation heal their marriage while they work together to save the children?
The mysterious man, only known as S. F., puts a dangerous plan into action that will surely prevent Judge Tara Miles from ever reaching a verdict.  Will he succeed? Why is he so intent on derailing the trial? Or is someone pulling his strings?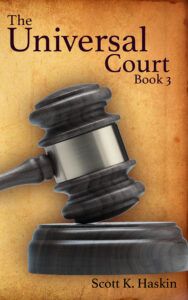 The Universal Court: Book 3
Release Date 1-24-2023
As they speed to the end of the trial, Michelle and Phillip Hicks find the issues in the court take a back seat to an attack on their daughter. Watching her slip deeper and deeper into herself they can only stand by, helplessly searching for a way to reach her.
Recovering from her own tragedy, Judge Tara Miles questions whether or not she is the right person to deliver a verdict, if the trial can even get to that point.
S. F. continues to do everything he can to earn his place in the ranks of his master by destroying the first test case of The Universal Court.